Modifying water chemistry is essential for a healthy and thriving aquarium ecosystem. Even if there's no constant water flow or change in the aquarium lighting, the chemical makeup of your fish tank is by no means static. As a matter of fact, your tank's water chemistry can fluctuate drastically in just a day.
The water's pH level, for instance, changes in just a few hours. From the outside, your aquarium may seem immaculately clean and extremely healthy. But, some invisible contaminants and substances can increase pH levels and create an unhealthy environment for your plants and fish.
Fish and aquarium plants require a certain level of pH, to thrive and survive. If the level of pH is too high or low, it can create a variety of aquarium problems, and may even lead to your fish's death.
A high level of pH means that the water in your aquarium is alkaline. And, a low pH level makes the water acidic.
In this detailed guide, I am going to reveal a bunch of tips on how to raise pH in aquariums. Furthermore, you are going to find a ton of other tips and info that may come in handy in your fish keeping adventure.
Why is the Water's pH Level Essential?
The level of pH, in simple layman's terms, refers to the liquid's density and hydrogen ion activity. A high pH is ordinary for alkaline water, while a low pH level means the water is acidic.
Distilled water has a pH level of 5.4 to 6.6. But, most domestic fish feel better and are more comfortable when the water's pH level is 7 or even higher.
The aquarium's pH level can change in a variety of ways. For one, fish waste and food leftovers can dilute the aquarium water, which changes the volume of hydrogen ions and alters the pH level.
Also, adding hydroxide, bicarbonate, and carbonate to the aquarium can significantly change the aquarium's water chemistry and pH level.
Here is a detailed video tutorial about pH levels:
What Happens if the pH Level is too Low?
Since it is acidic, a fish pond or a tank with a low pH level may burn the skin of your fish. Pond or aquarium water with a high level of pH, on the other hand, is alkaline or highly basic, and can chemically burn or chap the fish of your fish.
What pH Level is Ideal for Your Aquarium?
Your tank's pH will heavily depend on the fish species you are keeping. As a fish keeper, your job is to simulate or recreate the natural habitat of your fish in the best way possible.
And, that includes maintaining the ideal pH level for your fish and aquarium.
Different fish species thrive in various aquatic environments. So, there is really not one specific pH level that works for all species of fish.
If you are not sure what is the ideal pH level for your finned pets, do a little research online. Or, you can consult a community of knowledgeable aquarium enthusiasts on Facebook or Reddit.
Alternatively, you may ask your local pet store or your supplier.
Here are the recommended approximate pH levels for different types of fish:
Freshwater fish: around 7.0 pH
Saltwater fish: around 8 to 8.3 pH
Tropical fish: around 7 to 7.8 pH
Also, avoid having a water pH level of less than 7.0 because it can be harmful to your fish. Some fish species may survive in a somewhat more acidic aquatic environment if there are plenty of plants around.
But, as a rule of thumb, you must avoid having a pH level below 7.0.
How to Check the pH Level of Your Aquarium
To test the pH level of your aquarium tank, you will need a trustworthy pH test kit. Every testing kit includes a pH indication solution and a chart that lets you see what the pH level of your aquarium water is. Also, you will need a small sample of your aquarium water to use this testing kit.
There are digital pH meters and manual pH testers like test strips that effectively measure the pH level of your aquarium water.
PH testers are widely used among fish keepers nowadays, so you will not have any problem finding one for your aquarium.
How to Test the pH Level in a Fish Aquarium:
How to Raise pH in Aquariums
There are several ways to raise the level of pH in your fish tank. Let us go over the best, safest, fastest, and simplest ways to increase your aquarium's pH.
Add Crushed Corals to Your Aquarium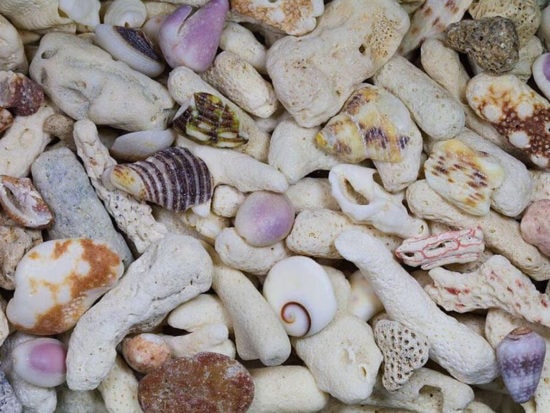 Looking for an effective and safe natural way of raising the levels of pH in your aquarium? Why not add some crushed corals to your fish tank setup?
Skeletons and coral shells have high amounts of calcium carbonate as well as related compounds. And, since it is alkaline, calcium carbonate helps increase your water's pH level without posing any risk to your beloved finned creatures.
There are a couple of convenient ways to increase pH in aquariums with this natural remedy.
One is to put a couple of bags full of crushed corals into your aquarium. Alternatively, you may smoothly add crushed corals to your aquarium's filter. That way, the water of the aquarium becomes enriched whenever it is filtered.
Spice Up Your Aquarium With Limestones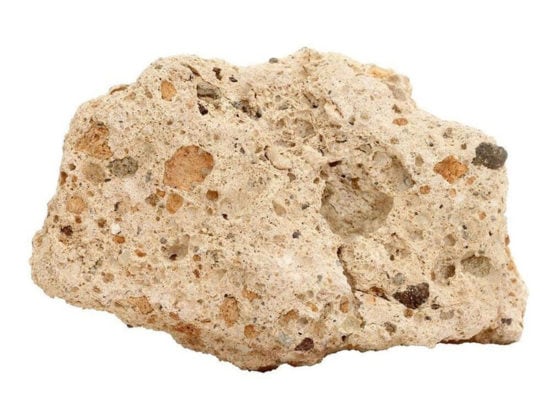 Limestone, like crushed corals, contains high concentrations of calcium carbonate, making it a terrific and safe natural solution to increase pH in aquariums.
And, it does not matter whether you have freshwater or saltwater tank because this natural alternative will serve you quite well.
Limestone is a widely used landscaping material, meaning you can easily and conveniently find it in stores that sell construction supplies.
Not only is it inexpensive, but it is also one of the most effective ways of stabilizing and spiking the pH level of aquarium water.
If you are planning to go with this solution, I suggest that you look for the Texas Holy Rock.
It is a popular type of limestone and is used quite often to maintain the pH level of an aquarium. Even better, it is a fabulous decorative piece for your aquarium too.
Just make sure to use it sparingly, as you do not want your tank's pH to go beyond the optimal level. And, of course, too much limestone may overcrowd your aquarium.
Try putting a couple of medium-sized limestone to our tank, and see the changes in your water's pH using a dependable pH meter.
Use Dolomite Shavings or Chippings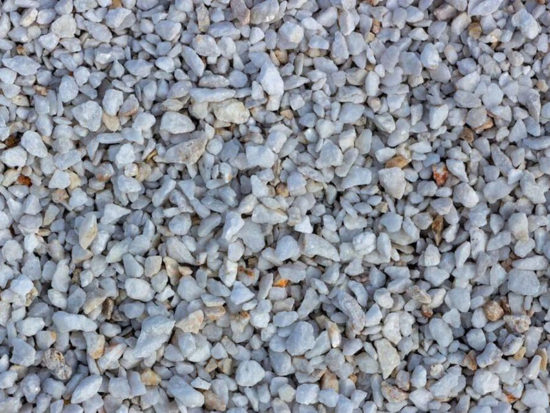 You will love having dolomite shavings or chippings in your fish tank. Since it is multi-colored, this gravel will add more visual appeal to your aquarium setup.
And, more importantly, it helps raise the level of pH in your aquarium water.
Dolomite has high concentrations of magnesium and calcium, so it does a terrific job in spiking the water's pH level. Truthfully, it works a bit faster than crushed corals.
Aside from using it as a substrate, you may also add dolomite chipping to your tank's filter.
Increase Aeration of Your Water Tank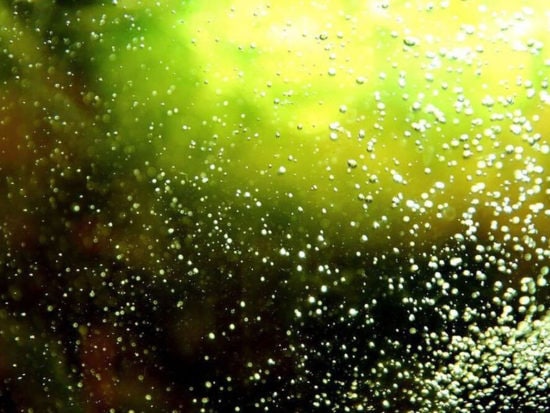 Boosting the concentration of the water's dissolved oxygen will help spike up the pH level. That is because you are practically lowering the volume of carbon dioxide inside the tank.
Carbon dioxide is highly acidic, producing carbonic acid when it is dissolved in liquid. An increased carbonic acid concentration can significantly lower the pH level.
Add Baking Soda to Your Aquarium Water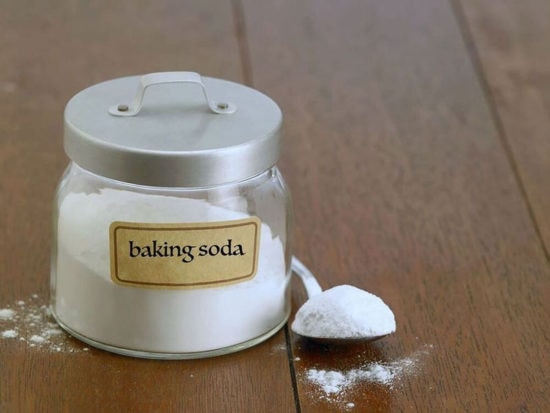 Searching for other simple and convenient ways to raise the pH level of your tank? Then, add a few pinches of baking soda to the water of your fish tank!
When used carefully, a small amount of baking soda can help you obtain the optimal level of your aquarium water.
You need to be pretty careful when applying baking soda to your aquarium, however. Adding an excessive quantity of baking soda will likely cause severe spikes in the tank's pH level, which may be fatal for your fish.
Also, you have to add it more than once. Unlike other chemical treatments, this is not a one-time solution.
With a pH meter, you have to test the water regularly and keep adding baking soda until you get the optimal level of pH.
Boil Your Tank's Driftwood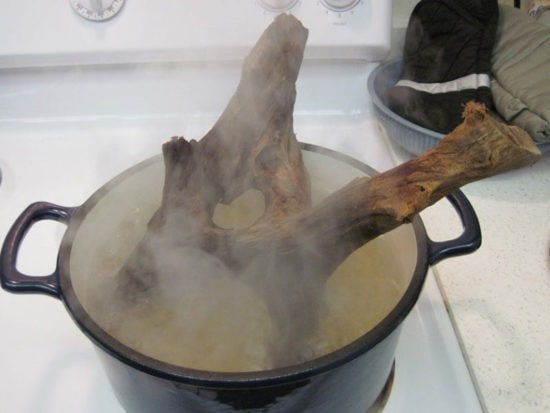 Are you using bogwood or driftwood for decorations in your aquarium? You might consider replacing them with another kind of aquarium decoration.
The thing is, driftwood continuously releases tannic acid and tannins, which substantially lowers the level of pH in your aquarium water.
The easiest solution to this issue is to transfer it or remove it from your aquarium. If, however, you really want to keep the driftwood in your aquarium setup, you should try to boil it.
Boiling it regularly will eliminate any bacteria that can lower the level of pH in your aquarium.
Learn how to prepare driftwood by watching this Youtube video:
Raise the pH Level with Bicarbonates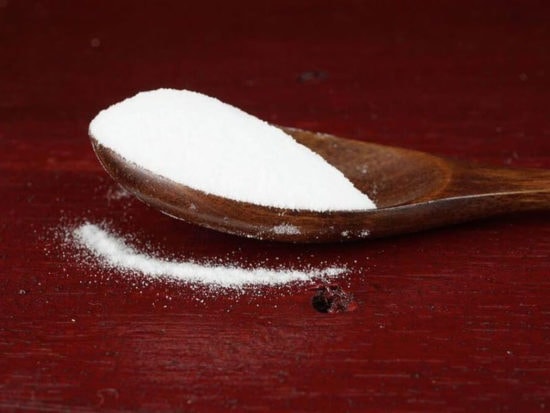 Adding some bicarbonates is, by far, an easy and effective way to increase your aquarium's pH level. For the most part, bicarbonates are available in buffer forms, which are available in aquarium shops.
When it comes to chemical composition, a buffer is a blend of sodium carbonate and bicarbonate.
Keep in mind that it is highly recommended to gradually increase the pH level in your aquarium with bicarbonates.
Here is how you can add bicarbonates to your aquarium.
First, prepare the solution. Take ½ teaspoon of buffer for every 5 gallons of aquarium water.
Mix it up carefully with water.
Pour the blended solution into the aquarium. To evenly distribute it, pour it into the aquarium's water flow.
Your aerator and filter should be turned on during the whole process.
Apply Some Sea Salt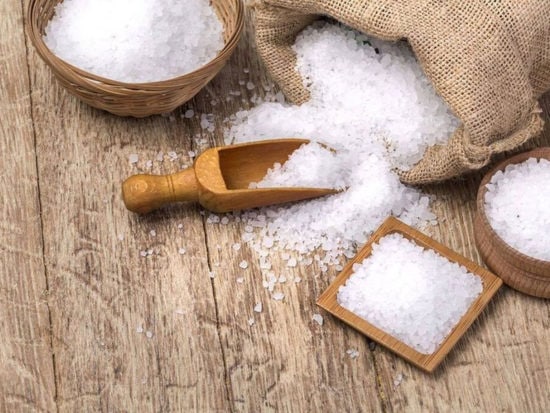 Sea salt contains a lot of sodium chloride. While salt has a neutral pH level, it includes a ton of ionic minerals, like magnesium and calcium, which have a higher level of pH than pure and unaltered water.
Due to the minerals dissolved, the water from the ocean has a pH level that is slightly above 8.- a level suitable for brackish-water and saltwater species.
Additionally, sea salt in trace amounts may boost the pH level of any freshwater tank.
The quantity of sea salt to apply will heavily depend on your fish's salinity tolerance.
My advice is to add ½ teaspoon of sea salt for every 10 gallons of tank water each week. Also, carefully monitor your aquarium's pH level with a meter or litmus test.
Then, stop adding this natural solution as soon as you achieve the optimal level of pH for your fish.
Change the Aquarium Water Regularly
The pH level of your aquarium may gradually decrease as its pollutants continuously build up. And, contaminants in your aquarium are released in a variety of ways, including decaying food and fish waste.
Removing the aquarium's pollutants will definitely help bring the tank's pH back to its optimal level.
Every couple of weeks, remove around 15 to 20 percent of your tank's water and replace it. Just do not forget to treat the water with a de-chlorinator before pouring it into your aquarium.
Changing small tank water volumes regularly is way safer than replacing the whole tank water.
Use Aragonite Substrates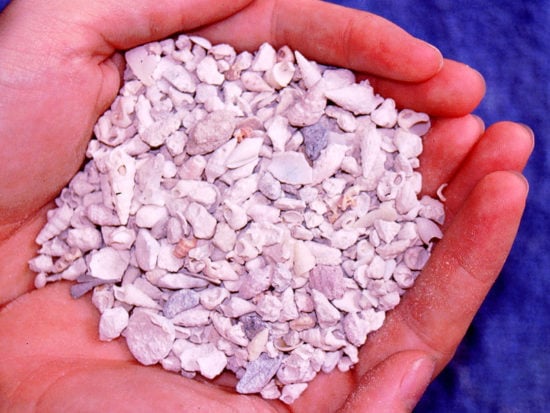 Use around an inch or two of aragonite substrate to significantly increase your aquarium's pH level. This kind of substrate comes from the oceans and has a crucial role in increasing the pH level.
Grow Macroalgae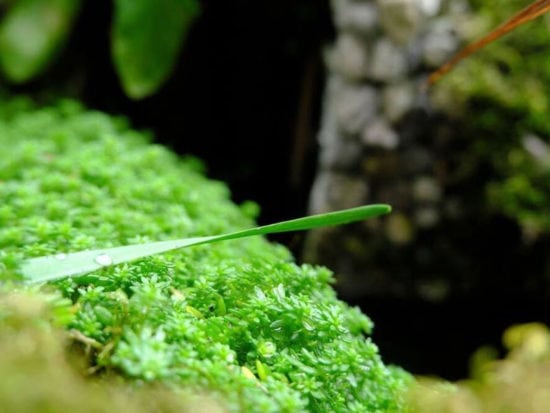 One of the upsides of having macro algae in your fish tank is that it aids in keeping the pH level of the aquarium water stable. Not only does it absorb your tank's toxic carbon dioxide, but it also helps minimize your tank's toxic algae.
Moreover, the algae create dissolved oxygen that circulates throughout the tank's water, providing more aeration and ultimately increasing pH level.
To me, it is one of the cheapest and most efficient ways of maintaining the optimal aquarium water pH level for beginners.
It is rather simple and nowhere as complicated as compared to growing aquarium corals. After all, the algae can handle any environment changes as well as survive at any level of temperature.
Got a question? Want to share your thoughts about pH levels? Just feel free to share your opinions using the comment section.